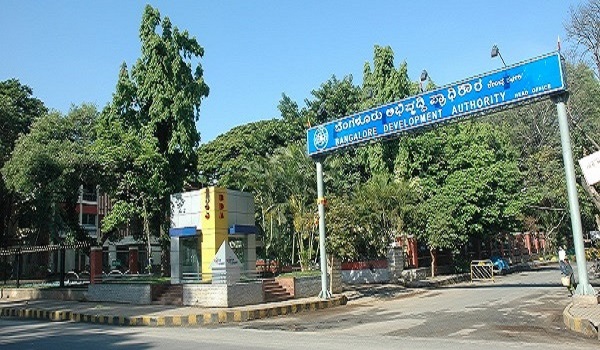 The BDA Layout in Bangalore, known as Bangalore Development Authority, is an administrative agency. Its primary duty is to form a development plan for the city. A master plan for the city, layout designs, building plan approval, and a housing program are all created by them. The city's urban areas are under the control of BDA.
The buyers who buy a house through BDA may have a lot of advantages and comfort. The availability of easy bank loans has simplified buying a property with BDA approval. To buy such properties, many banks provide financial help. So, it is simple for buyers to plan their buying without problems.
How does the BDA operate?
They see the land development to search if any legal problems exist or if it is a freehold property.
The BDA flats get built and sold at prices within reach of the middle class.
The BDA's law section keeps track of all legal and other issues.
Many banks are more likely to finance these homes, making it simple for buyers to have funds for their purchases.
It ensures the area can access electricity, water supply, and drainage.
Their blueprints include finished basic infrastructure, making developing their properties simple.
They are safe investments with clear legal histories, and homes with this approval have high resale value. As a result, buying a BDA home can serve as both a comfortable place to live and a long asset.
Some benefits of purchasing BDA Layout in Bangalore are
Many facilities: The layouts that have got BDA approval include features like power, sewage, and regular water delivery. As a result, these properties have a quality living environment with many amenities in place.
Organized Layouts: The benefit of planned layouts is another reason to invest in a property with BDA approval. The BDA properties, such as villas, flats, and plots, can access many necessary amenities.
Less Expensive Rates: All people can afford to buy a house, according to BDA. All people can afford these properties because their prices are nominal. The BDA flats are good for people looking for transparent and cheap housing options. It is because there are no hidden fees like those connected with private builders and developers.
Loans are easy to get: Buyers may choose the home that best suits their needs and budget with simple access to bank loans. It helps them to make a more informed decision about their buy. So, if you are considering investing in these properties, you may be sure you can get financial support from banks.
Safe: The assurance that the land is free from illegal obligations is one of the benefits of buying a property through BDA. Buyers can feel secure against all legal problems by buying a BDA property with a known legal history. A safe investment choice, these properties are free of pending legal challenges. Investing in these properties might be a good financial move as their value increases. In general, investing in BDA layout in the city can be secure.
High Appreciation: Since the value of these properties increases, investing in a BDA property in the city is a wise choice. It is because BDA layouts are close to locations with good development. It gets planned well, making them very desirable.
The City's Development Authority influences the full city's development. Besides creating floor designs and housing programs, the BDA Layout in Bangalore also develops the city's development strategy.
Sobha Limited prelaunch apartment is Sobha Neopolis.