SOBHA Limited is India's leading real estate developer in Bangalore, Karnataka, by PNC Menon. It has been delivering many housing and commercial projects since 1995.
The City offers some of the best homes that suit your needs and budget. Sobha Limited's landmarks in Bangalore are Sobha Silicon Oasis, Sobha Morzaria Grandeur, and many more. Apart from Bangalore, it has its imprints in other cities like Chennai, Kochi, Thrissur, and Delhi NCR.
Luxury apartments are with extreme plush and satisfy all the buyer's desires. Instead, Regular flats are affordable, depending on their locality. Usually, it comes with basic amenities and avoids fancy interiors and posh facilities. Here are some of the best Sobha apartments in Bangalore:
Sobha Insignia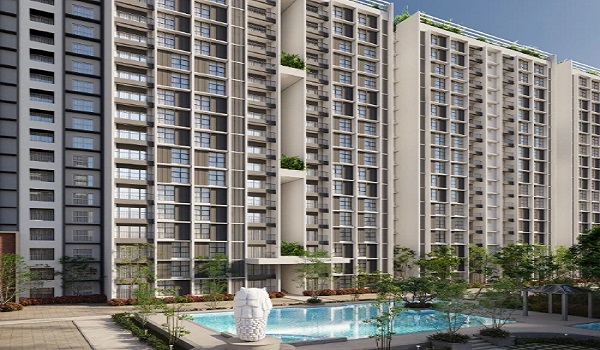 Sobha Insignia is an apartment with high-end luxury and style by Sobha Limited. These homes are posh and provide you with lavish comfort and plush living. The township offers living spaces with many automation features. These features offer lavish comfort to buyers.
It is a perfect fuse of lavish comfort and automation. This smart home offers you all the facilities and comforts at your fingertips. Sobha Insignia is an upcoming apartment in Bellandur, East Bangalore. It is under construction and ready for possession in March 2026. This township is set over an area of 0.97 acres. It offers 33 homes in a single tower with 8 floors.
The township offers homes in various layouts like 3, 3.5, and 4 bhk, and its living area ranges from 1819 to 3406 sq. ft. Moreover, the price of these posh living units starts from 2.69 Cr onwards. It hosts Pools, Spas, Play lawns, and Jogging Track facilities. Bellandur has 4 reputable colleges in its habitat.
Sobha Royal Crest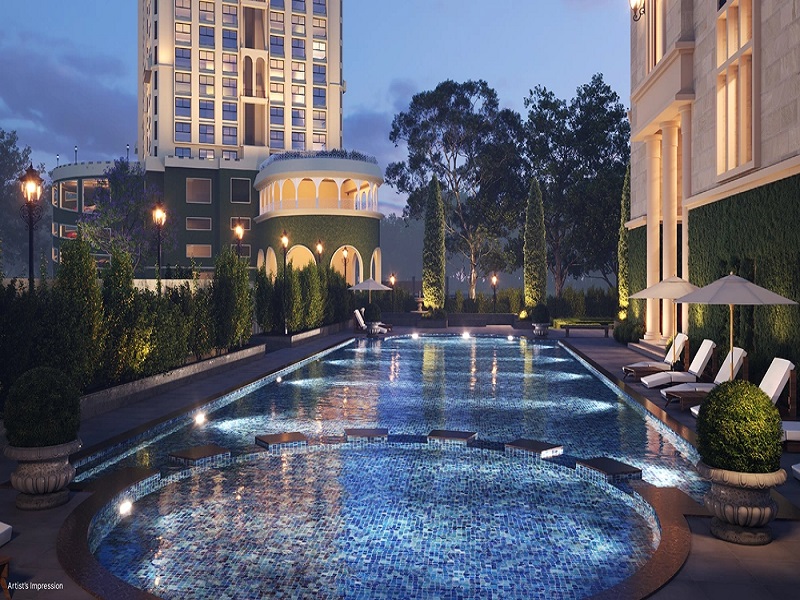 Sobha Royal Crest is the famous Bangalore Palace Themed luxury apartment by Sobha Limited. It is one of the most remarkable creations of the developer. It resembles the City's heritage, grandness, and culture. The township is a blend of modern features and vintage design. It has both the touch of classic and modern style.
Sobha Royal Crest township is at Banashankari, South Bangalore. It is set over an area of 6.33 acres of land. The township comprises 3 towers with 31 floors and hosts 329 unique homes. The township is 2.6 km away from the Nayandanahalli Metro Station.
It has an Organic garden. This luxury township includes 3 lifts in each wing. It is one of the most sought-after and newest townships for homebuyers. It is an upcoming project, and its possession will be by December 2028.
It provides the best interiors, classic design, and world-class facilities. The Great Indian Bhukkad is a famous landmark near the township. It has the best infrastructure and connectivity. Some reputable schools and health centers are close to the township.
Sobha Royal Crest township offers spacious homes with 3 and 4 bhk. Its carpet area ranges from 1238 to 1954 sq. ft, and the initial cost starts from 1.81 Cr onwards. The township locality is one of the most desirable destinations in the City.
Sobha Rajvilas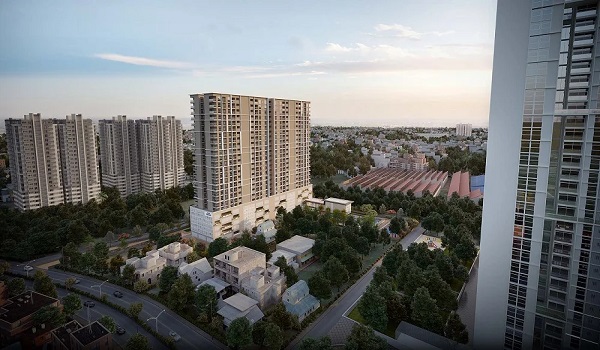 The Sobha Rajvilas, as its name suggests, is one of the grandeur townships in Gopalapura. It offers lavish comforts, world-class convenience, the best transit network, and elegant habitat.
It is one of the top-notch luxury Sobha apartments in Bangalore West. The township is ideal for those who prefer a posh abode in the heart of the City.
This Sobha Rajvilas is an upcoming township, and its possession will be by March 2025. This township in West Bangalore offers all the facilities that suit the new-age homebuyers' needs. The township is set over 3.3 acres of land. It includes 2 towers with 25 floors and hosts 160 living spaces. This township has the best facilities, like a pool, parks, a sun deck, and more.
The township offers spacious 3 and 4 bhk homes, with carpet areas ranging from 1,325 to 1886 sq. ft. The price of these homes starts from 2.43 Cr onwards.
These Sobha Rajvilas apartments have separate maid rooms and include 100% backup power. The Rayanna Metro Station is 550 meters from the township. The campus also includes a Lulu Mall. The township avails all the needs with the reach hence an ideal choice for the buyers.
Sobha Victoria Park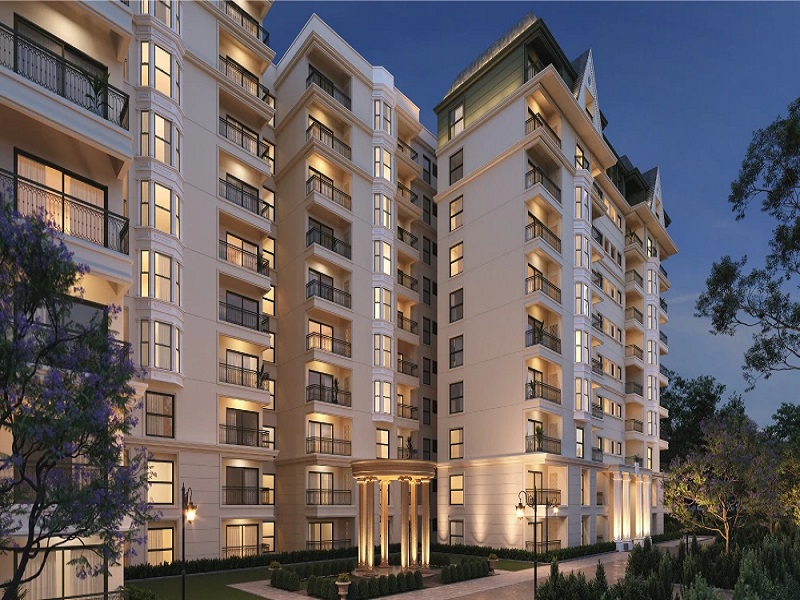 Sobha Victoria Park is a Victorian Era Themed posh township in Bangalore. This township comprises both luxury row houses and apartments. It is a classy option for those who wish to enjoy the royal lifestyle. Victoria Park is a blend of Tudor, French, and Italian design.
It includes posh facilities like the Warrende Pool, Victoria Court, Opera Theater, and many more beautiful elements. These classic bay windows, pitched roofs, and decorative gables make you go beyond time. This township offers the dwellers an iconic Victorian-Era lifestyle.
The reputable Riverstone School and NBC College are close to the township. The Sobha Victoria park is set over an area of 6.03 acres. It comprises 5 towers and 9 floors, offering 300 luxury living spaces. A famous Ayappa Temple is near the township locality. The township has good connectivity and the best habitat.
It offers ultra-posh 2 and 3 bhk homes with lavish carpet areas varying from 1419 to 1833 sq. ft. These houses' price starts from 1.22 Cr onwards. The township's best features include Gazebo, Nature Trail, Celebration Plaza, relaxation pool, and many more.
Sobha Limited prelaunch apartment is Sobha Neopolis.