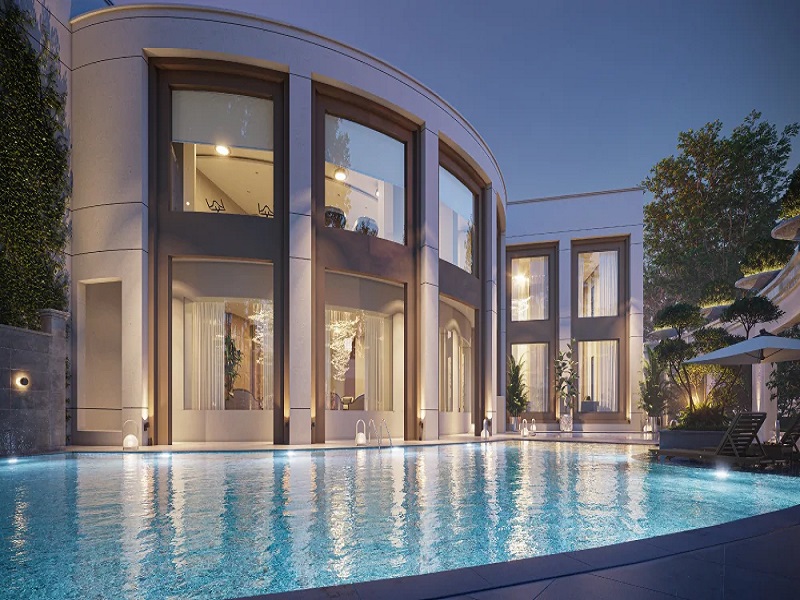 Kerala is one of India's most gorgeous states. This state's capital is the city of Thiruvananthapuram. It is also called Trivandrum. Thiruvananthapuram is a popular tourist destination. It is a good place to live because it has a tropical climate, quiet beaches, and a lot of greenery. Sobha Limited is one of the largest builders of homes in India. They are working on several projects in the city, such as Sobha Meadows - Whispering Hill.
About Sobha Meadows - Whispering Hill
Whispering Hill high-end housing project is in Akkulam, in the middle of the city. The project is spread over 4 acres and has 3 and 4 BHK villas. Because the villas are big and well-built, the people living in them can live comfortably and in style. The project has a swimming pool, a gym, a clubhouse, and landscaped gardens, among other things.
Sobha Meadows Location
One of Thiruvananthapuram's most popular and sought-after places to live in Akkulam, where Sobha Meadows - Whispering Hill is. Akkulam is known for its beautiful greenery, quiet atmosphere, and easy access to other places. This area is well connected to other parts of the city, making it easy to get to schools, hospitals, shopping centres, and business and commercial hubs. The project is only a few minutes drives from Technopark, one of India's biggest IT parks. IT workers will find it a great place to live and work.
Villas
Whispering Hill has 52 luxury villas spread over 4 acres of lush greenery. In these villas, people can live in comfort and style. They have large rooms with high-quality finishes and amenities that are on par with the best in the world. There are 4 BHK villas, 4 BHK villas with a study, and 3 BHK villas. This means that the people who live there have a lot of choices. Each villa has a private garden, which gives the people living there a quiet place to relax and unwind.
Amenities at Sobha Meadows
Whispering Hill has a lot of things that are meant to make life there luxurious and comfortable. The project has a swimming pool, a gym, a clubhouse, and landscaped gardens, so residents can relax and stay in shape in many different ways. The project also includes a security system that works 24 hours, seven days a week. This makes sure that everyone is safe and sound at all times.
Investment potential
Whispering Hill is a great place to live and an even best place to invest. The project is one of the most popular places to live in Thiruvananthapuram. And it is easy to get to important business and commercial areas. People who want to buy a home like villas. The reason is that they are big, well-designed, and have good finishes and fittings. Sobha Limited is also behind the project. They are a company known for its commitment to quality and customer satisfaction. As Thiruvananthapuram continues to grow and change, people will need more and more high-quality homes. Sobha Meadows - Whispering Hill is a great place to put your money because of this.
Conclusion
Whispering Hill is a high-end housing project in a popular area of Thiruvananthapuram. The project gives people a comfortable and luxurious living place with its large villas, high-quality finishes, and world-class amenities. Because Sobha Limited is well-known and more people want to live in high-quality homes in the city, the project is also a great place to invest.
Sobha Limited prelaunch apartment is Sobha Neopolis.