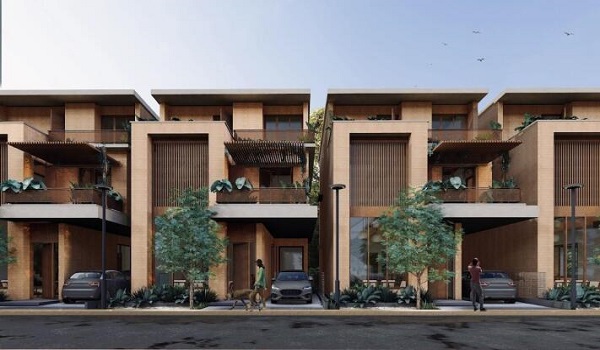 There is a dream of everyone to live like a king. Because of this, rich people like to buy high-end villas as they can meet all their needs there. At their most basic, villas are large, luxurious homes set apart from their surroundings.
The Villa has a lush yard, a big living room, a lot of bedrooms and bathrooms, plenty of parking, a pool, and many other elegant features. Most of Bangalore's most beautiful villas are on Varthur Road, which runs through the city. It is part of the well-known Whitefield township, so the house owners have easy access to services and conveniences.
Buying a villa on Varthur Road is an excellent choice as it is a prime location. We choose where to put down roots based on how close it is to places like work, school, and health care. And for this, Varthur Road is the best choice. Varthur is an excellent place to catch rickshaws, metros, and other public transportation to get around the city.
It takes more than one hour to drive from Varthur to Airport, 52.1 km away. Belandur Road Train Station is about 3 km from Varthur Road and is the closest train station. Varthur Road is on the eastern side of Bangalore. Varthur Road is the road that connects Whitefield to the ORR. Sarjapur Road and National Highway 207 making easy to get to the rest of the city. Some main roads going through Varthur are Balagere Road, Harohalli Road, State Highway 35, and the Varthur main road.
Finding the right house is hard and takes plenty of time. It means that if you want to find villas on Varthur Road, you might visit many villa-based projects. Numerous real estate developers have excellent villas on Varthur Road. These real estate developers include reputed names like Prestige, Rohan, Birla, etc.
Pros and Cons of Living in Villa on Varthur Road
Villas are ideal for those who value seclusion.
The luxury of space.
No overcrowding.
Ownership of the land.
Expensive
High-maintenance
Available in outskirts
Sport Courts
Multipurpose Hall
3 tier Security
3 tier Security
Swimming Pool
Kids Play Area
Clubhouse
Party halls
Tennis Court
Badminton Court
Outdoor Gym
kids pool
Gardens
Gym
Garden
Sobha Limited prelaunch apartment is Sobha Neopolis.