Kochi, also called Cochin, is a prime port city in Kerala. It has a great history and vibrant culture. Over the years, which is emerged as one of India's rapidly growing cities with high real estate market growth. In recent years, Kochi is witnessing a growing demand for housing properties.
Due to the influx of the work population, business immigrants, and local dwellers, there is always a huge demand for housing units in Kochi. This demand led to many new housing units in and around the city. With the increase in demand for housing units, their prices in Kochi are on an uptrend.
Yet the city still offers more affordable housing options than any major city in India. Kochi is also witnessing a high demand for commercial properties in the IT and Tourism sectors. Many corporate firms have put up their operations in Kochi. This corporate influx leads to an increase in demand for office space and retail spaces.
The Kerala government focuses and invests more in Kochi's infrastructure development. They have many projects in the pipeline, like new highways, metro rail lines, and Kochi airport expansions. These infrastructures will also boost the real estate market in Kochi in the later years.
This historic city with great culture now sees the rise of many elite housing units. It meets the demand for elite and plush housing units with great passion. These townships have superb facilities and the best features. The real estate market in Kochi is on an upward trend. Here are some of the best luxury townships in Kochi are
Sobha Atlantis
Marine One
Sobha Atlantis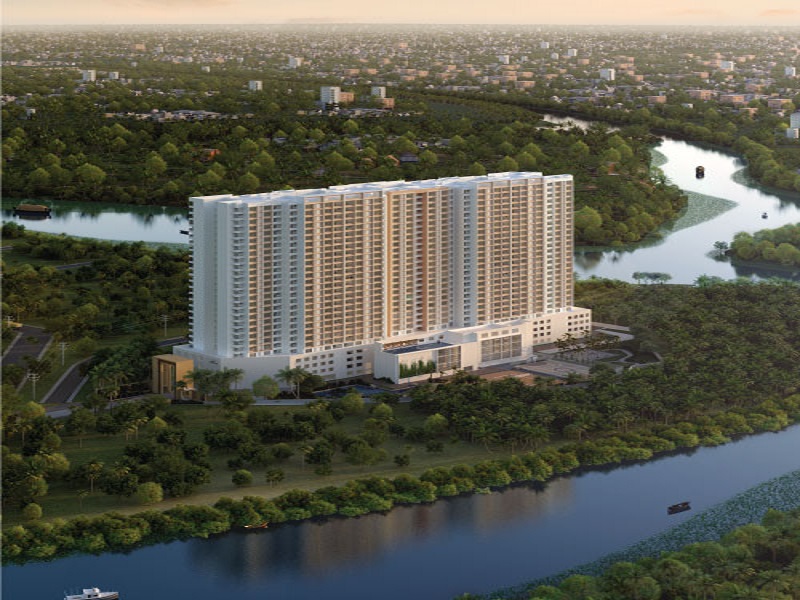 Sobha Atlantis is one of the posh living spaces in Kochi. This housing unit is in the prime spot of Marine Drive in Kochi. Marine Drive is one of the city's most plush and sought-after spots. The township offers easy access to prime spots and other areas in Kochi. The International Marina and the Kochi backwaters are famous attractions near the township.
Sobha Atlantis offers 347 units of living spaces that are set over 3 towers. It offers 3 and 4 bhk homes with various carpet areas ranging from 1,790 to 3,154 sq feet. These luxury homes provide plush and elite living with modern facilities.
The township is over 5 acres of land in Thykoodam, Kochi. Each tower has 30 floors and includes 8 elevators. It is famous for its ample natural space with gardens, a kid's play area, a jogging track, and many more facilities.
Sobha Atlantis offers a finite number of living spaces that provide modern urban living with many facilities. It is a perfect choice for dwellers looking for ultra-prime posh apartments in Kochi. It offers unique views of the Kochi backwaters and the Arabian Sea. It provides scenic views of the habitat and assures peace and relaxation.
The township offers a friendly habitat. It features viable facilities like rainwater storage, sewage treatment plants, and more. It helps the dwellers to reduce their carbon footprint, making it a better place to live. It has 24/7 security and monitoring via CCTV cameras. It also offers a video door phone system and other extra layers of security for its dwellers.
Sobha Atlantis is in one of the prime spots in Kochi, on Marine Drive. It has easy access to the city's malls, schools, hospitals, and other areas. It features an earthquake-resistant home with a durable RCC frame structure. Moreover, it provides prime finishes and fixtures. It has hassle-free network transit to all parts of Kochi.
Sobha Marine One, Kochi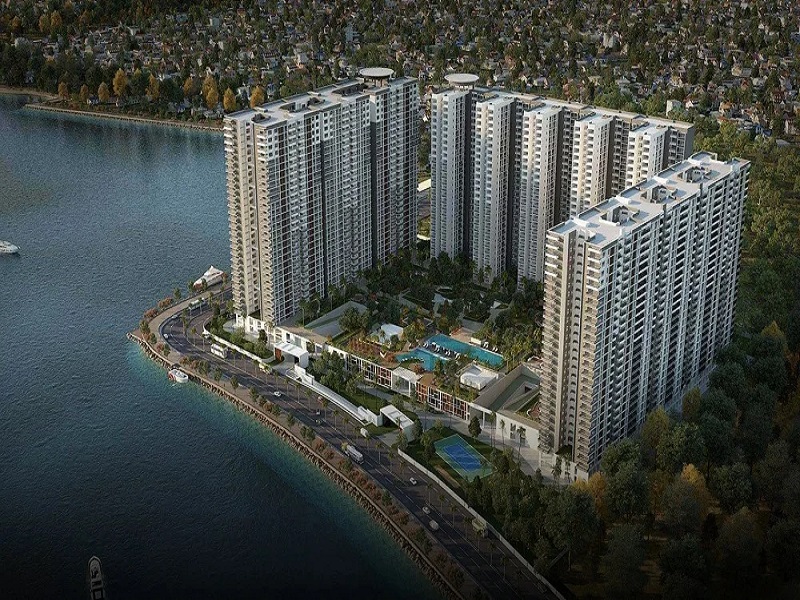 Sobha Marina One is one of the luxury waterfront apartments in Kochi by Sobha Limited. It is set over 16.7 acres of land and offers a mix of 2, 3, and 4 bhk homes with sizes ranging from 1,248 sq ft to 2,720 sq ft.
It offers features like Private Marina, allowing its owners to dock boats and yachts. It has an open-air theater and allows you to host cultural events and more. It also features a hall, tennis court, jogging tracks, and more.
Sobha Marina One township includes 24-hour power backup and the best security services. It offers intercom and video door phone options. It enables the dwellers to screen their visitors and ensure safety. The township also has super-fast elevators making easy access around the building.
Sobha Marina One offers valet parking, which is very favorable. Its other basic amenities include a pool, a gym, and gardens. It has a viable solar power unit. The township enjoys easy access to other spots in the city. It is close to Kochi Metro, bus terminals, and other major roads, making daily transit easy.
Sobha Atlantis and Sobha Marina One are some of the best luxury apartments in Kochi.
Sobha Limited prelaunch apartment is Sobha Neopolis.