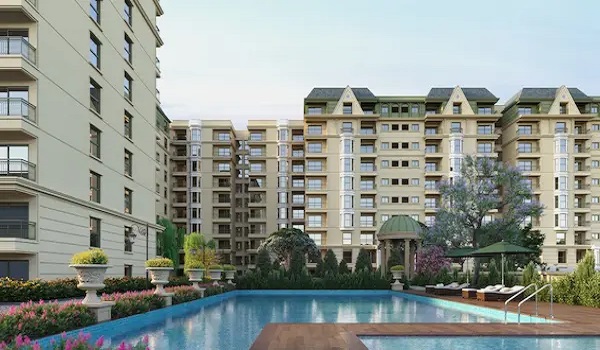 Introductions
Sobha Limited is one of the best in offering its clients luxurious living. The top Indian housing developers are Sobha Limited. They offer great living with a goal of excellence in design and innovation. Sobha Neopolis is a project by Sobha Limited. Sobha Limited is India's top real estate developer. It was founded in 1995. The company provides a high-residential living for future and present use. Over 135 projects covering over 53 million square feet have been finished by Sobha. A limited review of Sobha neopolis is also great. The company always develops a project to provide the best luxury to the candidates.We will review Sobha Neopolis in more detail. This will include its location, floor plans, cost, and investor advantages. So let's get started!
Sobha Neopolis's master plan states that the property is being developed on a vast 26.5 acres of land on Panathur Road. Sobha Neopolis is in the pre-launch phase and will offer meticulously designed 1600 units of 2, 3, 3.5, and 4 BHK dwellings. Each dwelling will feature top-class designs, eye-catching interiors, and premium amenities, which promise a blissful and elevated living experience. Be it the living room, dining space, bedrooms, kitchen, or bathrooms, the property is awe-inspiring and will be the beautiful haven you have always aspired for. Sobha Neopolis will have breathtaking views, and green and landscaped gardens, which will soothe your senses while offering a pleasant stay.
Sobha Neopolis is a pré-launch future apartment. Sobha Neopolis is reviewed to be one of the best-priced projects in the real estate market of Bangalore as it is rated as 4.9/5 in cost-effective, compared to other residential homes. Living in these apartments has many benefits, like their locality Connectivity, good neighborhood. The houses come in different sizes to meet the needs.
Floor Plan
Sobha Neoplis' floor plan is designed to provide space and comfort to the buyers. The project is situated on grounds of 26.5 acres. The plan offers 2, 3, 3+1, and 4 BHK units. Price ranges from three bedrooms beginning at 1600 square feet to four bedrooms at 2400 square feet. The houses are open with great space. The 3 BHK is good for small families, and the 4 BHK is good for larger families with many members.
Location
The place is ranked among the best neighborhoods in the city for homebuyers & reviews are great for Sobha Neopolis. Other areas of the city are easy to reach from the project location. The project's residents have transportation to various locations. Most of the major employment centers and offices are all within distance. The airport distance takes an hour to reach there.
Facilities
Sobha Neopolis has many facilities ranging from playing to enjoying. It has great facilities like:
Swimming Pool
Tennis Court
Kids play area
walking zone
Club House
Conclusion
One of the outstanding projects is Sobha Neopolis in Bangalore, according to customer reviews. Future gains come from funding these projects. A home at Sobha represents urban facilities and great rooms to live in. The apartments have beau designs. Your. Your home serves as an energy source. Keeping you healthy, happy, and full of life. It is one of the opulent apartments. Sobha Limited promises to offer outstanding living spaces with comfort, urbanity, and privacy. The company is constantly looking for new ways to grow. It is a prime example of its goal for excellence in real estate development. If you're searching for a place to stay in Bangalore, Sobha Neopolis definitely wiping home serves as an energy source.
Sobha Limited prelaunch apartment is Sobha Neopolis.