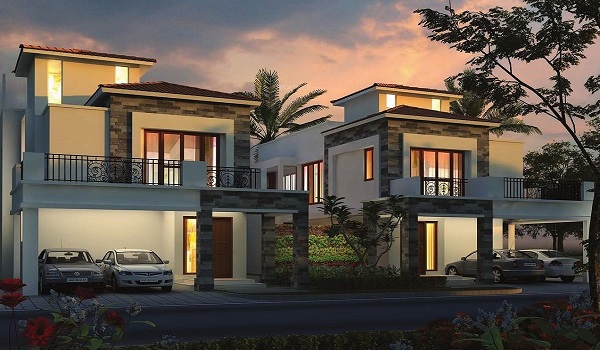 Bangalore has pride that it is known as the "City of Electronics." Many well-known companies in this City, such as TCS, Wipro, and Infosys. People move to Bangalore because there are so many job opportunities there. It is one of the places where most people want to live and where most people want to visit. Bangalore is also a great place to live because of its weather, rich culture, and growing economy. So, it is an ideal choice if you are looking for a Villa in Bangalore. Let's look at these in more depth in this blog post.
The best things about villas in Bangalore are their privacy and infrastructure. It has a private entrance, a garden, a pool, a gym, and more. Most of it is in the best and most expensive areas. The layout of these houses makes it easy to get to both the busy side of the City and the quiet side of Nature.
Bangalore is one of the places where infrastructure, economic growth, and other things are multiplying. This City has grown into a big city with many new buildings that make life better for locals and visitors. In terms of Bangalore's infrastructure, the Road network is the most developed. The road network makes getting to other parts of the City more accessible. Outer Ring Road, Inner Ring Road, and the NICE Road are the main roads in Bangalore that make it easy for people to get around.
Aside from this, the City also has flyovers, which help reduce the traffic in the City. Bangalore Metropolitan Transport Corporation (BMTC) is in charge of public transport, and it runs several buses to make getting around easy. Kempegowda International Airport is also in Bangalore and links significant towns in India and other countries.
Bangalore is also known for having a lot of schools and colleges. There are three universities here: the Indian Institute of Science (IISc), the National Law School of India University, and the Indian Institute of Management Bangalore (IIMB). Bangalore's real estate market has grown fast, with several new high-rise buildings, luxury homes, gated communities, and recent developments.
Here is an in-depth look at some of the best Villas in Bangalore.
Sobha Neopolis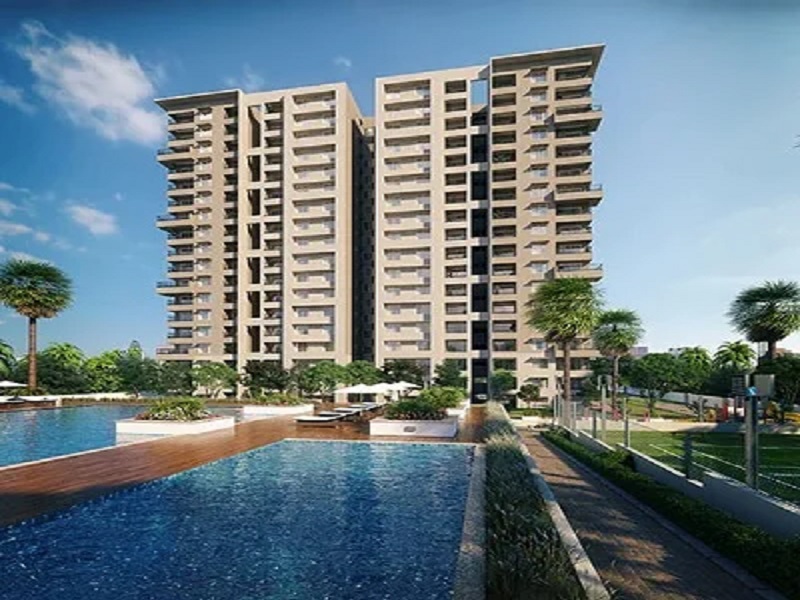 Sobha Neopolis is a neighborhood in the Panathur area of Whitefield. It has 3 BHK, 3.5 BHK, and 4 BHK apartments with modern services and amenities. The 3 BHK apartments are 1630 sq ft, the 3.5 BHK apartments are 1849 sq ft, and the 4 BHK apartments are 2348 sq ft. You can buy these flats for INR 1.6 Crores.
Sobha Neopolis has a swimming pool, a multipurpose hall, a mini theater, visitor parking, a pet corner, a cricket pitch, a cycling track, a jogging track, and a gym. This project takes 10 minutes to get to Columbia Asia Hospital, 15 minutes to reach Whitefield Metro Station, 40 minutes to get to Bangalore International Airport, and 15 minutes to get to ITPL.
Prestige White Meadows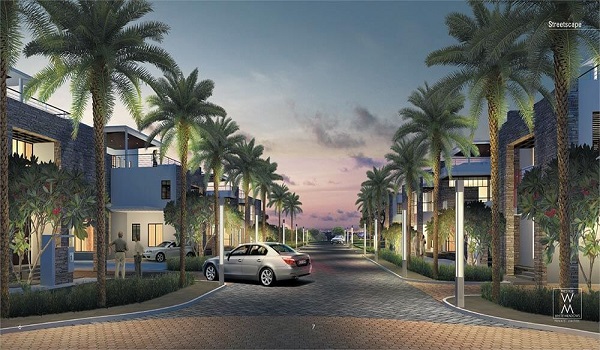 Prestige White Meadows is a project of the Prestige Group to build a private neighborhood. It is in Bangalore, in Whitefield. This project covers 28.5 acres of land and includes 288 Sky Villas. It has four tall blocks with up to 27 floors and 4 and 5 BHK Villas. The size of these Sky Villas is from 4111 to 6651 sq. ft.
Prestige White Meadows Villas in Bangalore has many features, such as an admin office, billiards room, coffee shop, multipurpose hall, swimming pool, badminton court, children's play area, gym, squash court, tennis court, etc.
Adarsh Palm Retreat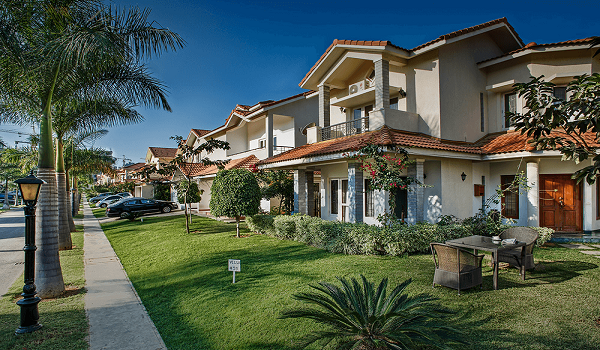 Adarsh Developers is building homes in Adarsh Palm Retreat. It covers 110 acres of land in Bangalore's Bellandur neighborhood. They have 3, 4, and 5 BHK villas ready to move in. The 3 BHK apartments with 3150 sq ft cost INR 3.08 Crores, while the ones with 3445 sq ft cost INR 3.37 Crores. The 3350 sq ft 4 BHK apartments cost INR 3.28 Crores, while the 3625 sq ft apartments cost INR 3.55 Crores.
In Bangalore, the Adarsh Palm Retreat Villas have amenities like a garden, a tennis court, WiFi, an elevator, indoor games, a party house, a water supply, car parking, and more.