Gift City Gujarat is an International Finance Tech-City and a planned business district in Gujarat. It is one of the most emerging cities in Global Financial and IT services. It has the finest social structure and world-class facilities. The Gift City project was since 2007 and was a Government of Gujarat project.
The City is set over 886 acres and is on the banks of the Sabarmati River, close to Ahmedabad. It is a favorable place to operate financial services and other firm outlets. It offers many office spaces, housing units, recreational facilities, and social structures.
The City's best feature is its own power supply, water supply, and sewage treatment plants. The other vital fact is that the City has a special economic zone (SEZ) status. It provides investors with tax benefits and credits. The SEZ status also allows new firms to start operations and conduct hassle-free business.
Real Estate Trends in Gift City, Gujarat
Gift City is a recent hotspot; its real estate market is in its early stages. Yet, there are many notable trends that it is one of the hotspot areas in the real estate market. Gift City, Gujarat, has steep commercial and housing real estate demand. It has a great influx as it is the hub for the financial services industry.
Many reputable developers offer the best apartments in Gift City, Gujarat, to support the working population. The City enjoys upmarket real estate as the popular financial and IT services hub. Here the real estate market is splendid. Many Housing, Office, and Retail properties here are posh and offer world-class facilities. Moreover, the City offers an organized infrastructure and provides quality construction.
The real estate market of Gift City is evolving, but expect to have rapid growth in upcoming years, as its Financial Services Firms and other businesses are at their peak. Here are some of the best apartments in Gift City Gujarat:
Sobha Avalon
Sobha Dream Heights
Sobha Avalon
Sobha Avalon is a plush housing unit by Sobha Limited in Gift City, Gujarat. It is one of the leading real estate developers in our Nation. Sobha Avalon is in one of the City's prime spots, Gokuldham. It has a very unique, peaceful, and lavish green habitat. The Sobha Avalon township is set over 6.5 acres of land offering luxury 2 to 3 bhk homes. It offers a total of 312 posh living spaces.
Some of the vital features of Sobha Avalon are its perfect design and world-class facilities. These homes enable a posh living style with lavish comfort. The facilities include a pool, gym, lush gardens, and a kids' play area.
Sobha Avalon has the best transit network and has easy access to the central business district. It is near the City's airport. It has many schools, colleges, and shopping centers nearby, making it an ideal choice for home buyers. It is the best housing unit that offers a lavish lifestyle in a prime spot of the City.
Sobha Avalon homes are spacious and have the best design; it provides the most living space, natural light, and fresh air. The township offers 2 and 3 bhk layouts with various sizes that range from 138.24 to 219.62 sq. mt.
Sobha Avalon has the finest security features, including 24-hour CCTV and intercoms. These features enable dwellers' safe and secure homes.
Sobha Dream Heights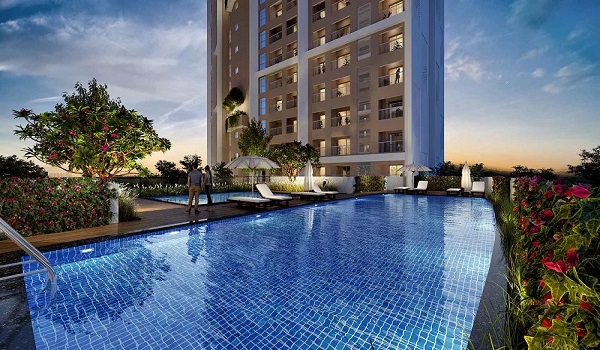 Sobha Dream Heights is an elite housing unit by Sobha Developers in Gift City. It is set over an area of 2.22 acres and includes 2 towers with 33 floors offering 474 units.
The famous landmark IOC is near these apartments in Gift City, Gujarat. The area has a decent social structure. It offers 1 and 2 bhk homes with various carpet areas that range from 770 to 1,090 sq.ft with a starting price of 60 L onwards.
The Sobha Dream Heights offers elite homes with lavish living areas, natural light, and fresh air. It provides a posh lifestyle, including all the basic facilities. It includes other plush features like a Water Softener Plant, Island Plaza, Canopy, Alcove Garden, and more.
It is one of the City's most sought-after residing spots. It has the best transit network that connects all the other hotspots. The area has a good social infrastructure and satisfies every basic need within reach. It comes with quality construction and the best security features.
The Sobha Dream Heights includes one of the Tallest Housing Towers in Gujarat. The township is very close to NH 48. It is close to the City's Airport and has easy access to the new metro line. These homes enable vaastu and host 4-level parking.
Inspired by modern design, the township provides a unique and elite look. With lush and lavish green spaces, Sobha Dream Heights enables a peaceful habitat to live in and relax.
These are some of the best and sought-after apartments in Gift City Gujarat, with the best features and superb comfort.
Sobha Limited prelaunch apartment is Sobha Neopolis.