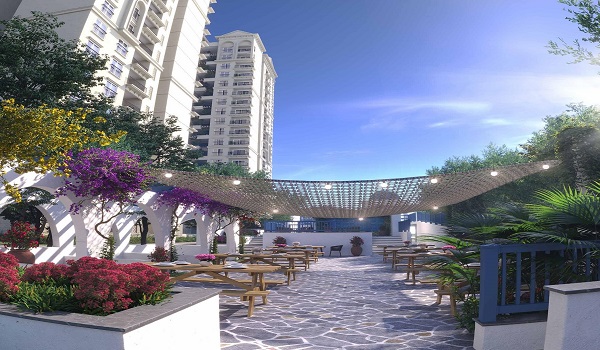 Sobha Neopolis is a gated community project with 25 acres of development in Panathur Road, Bangalore. This township comprises 1875 apartments of 1, 3, and 4 BHK. Sobha Neopolis offers discounts to buy the project. It helps buyers to buy their preferred units happily. It attracts a lot of buyers and investors to look at the property and buy it.
There are exclusive offers at Sobha Neopolis that make buying a home here very lucrative. The project is over an area of 25 acres, and it has flats over giant towers. It has 225 units of 1 BHK flats and 1181 units of 3 BHK flats. It has 14 units of 3 BHK flats with study rooms and 455 units of 4 BHK flats.
Some exclusive Sobha Neopolis offers for purchasing properties are
Flexible Payment - There are flexible payment campaigns to make it easier for buyers such that it suits everyone's financial needs.
Lots of discounts – The project has many discounts so everyone can own their dream house there.
Customization Choices - Personalize your space by booking any unit early. Choose from available options to generate a space that reflects your preferences.
Prelaunch Offers - There are prelaunch offers with discounts to encourage buyers to book units at that stage.
Early booking offers - Many offers for early buyers are there with discounts. All the units are with the best offers so that all buyers can buy at an early stage.
As the project price plays an essential role in the real estate market, these pricing benefit customers by providing cost-saving offers. The project has competitive prices, and it has a good potential for future growth, which makes it an ideal choice for buyers.
Sobha Neopolis offers top-of-the-line residential flats that cater to the requirements of the city's residents. A 1 BHK flat of 432 sq ft ranges from Rs. 89 lakhs. A 3 BHK flat ranges from Rs. 2.3 Crores.
There are many advantages to purchasing properties in Sobha Neopolis, and some of them are
If you decide to rent the property, buying with reasonable offers will give you rental income sooner.
When we buy properties with discounts, we can earn profit as we get the property less than its actual value and can sell it later.
If you buy a property with a discount, you will have a small loan amount to pay.
Buying a property with a good offer allows buyers to get more property for money.
Buying flats with offers will give you a good income as you can sell them for a profit.
Buying a property with good offers can reduce the risk of losing money. Since you got the property for a lower value, you have a reduced risk if the value decreases.
The project is situated in a renowned neighborhood of residences. A quiet retreat from the escalating noise of the city is provided. As the project is in the prime area, investing with reasonable offers is best as it can give good returns later. The area is developing fast, and it is a wise choice to invest here.
Investing in a property in the project now with good offers is best as you can sell it later at the time of possession for a good rate. The possession of the project is by 2027, and by that time, the land value will increase. At that time, the property will give good value for money. The project is near big IT hubs, and many people move here searching for jobs. So, the area has a stable real estate market.
Sobha Neopolis Bangalore homes are meticulously crafted to improve your living experience. With abundant natural light, spacious layouts, and stylish interiors, each inch of your home exudes elegance. Whether you are a young professional or a growing family, Sobha Neopolis has the perfect home with good offers.